WELCOME TO THE SEPTEMBER NEWSLETTER
Learning Story
Emma Cook
CEO RAISE

I always believed that we should be constantly learning, every day is a school day as they say.  I have definitely put that theory into practice.  I undertook two degrees over five years and completed a counselling course whilst working full time.  I am not afraid of learning, it fascinated me how much we can process depending on how we learn and what interests us.
When I heard about the Advice Skills Academy project I was very keen for RAISE to be involved.  We joined in the early part of 2018 and I was keen to redefine my mind-set on training v's learning.  I also wanted to better understand how our organisation can learn in a more cost effective way.  Our training budget is not significant and I want to ensure we are spending it wisely. Having had the ASA initial presentation I was very interested in the 70:20:10 model of learning and I wanted to understand the principles better.  All this has reinvigorated my zest for learning and I have been on a 'learning' spree so to speak. Therefore, I am going to list the websites that have really taken my fancy and hope that you will take the time to have a look and get something out of them too.
I came across some free eLearning from this website when considering our safeguarding policies, and some of the learning is very interesting as well as useful.  The site has eLearning on GDPR, CSE and FGM. The sessions are great for raising awareness within our staff and volunteer teams.
https://www.virtual-college.co.uk/resources/free-courses
I came across a website with free infograph templates which have really helped me to design some poster and leaflets for RAISE as well as presenting some statistical data in a more up to date format.
http://www.infograph.venngage.com
For those that want to use statistical data and aren't the best at presenting it, there is a Microsoft application called PowerBI that you can use to import your data and it helps you present the data info graphs on a dashboard.  It needs a little time to get your head around how it works, but then it's very easy once you do.
https://powerbi.microsoft.com/en-us/
Lastly, I did want to talk about how useful I have found the 'Alchemy Assistant' website.  The managers/team leaders from ASA partner organisations have had access to Alchemy Assistant, and I recently read an article on 'redundancy survivors' – it was a really interesting read.
https://www.alchemyassistant.com/topics/sX2Cgq9BXJkw99HC.html
This Month's Latest Bitesize Learning
Resilience in the Workplace
Building resilience in the workplace is becoming more and more relevant – with an estimated 17 million work days lost to stress, anxiety and depression (source Mental Health Foundation), employers are now being more proactive about taking measures to help reduce stress, and to help build resilience.
So what is resilience? For individuals resilience is about:
Being able to 'bounce back' after adversity or change
Being able to maintain some kind of equilibrium or 'even keel'
Being able to maintain some kind of control over your environment, by focusing on things that you can control
Being able to move forward in a positive manner – not letting setbacks and 'failures' stop you from working towards goals
So why is it important to build resilience?  We live in a rapidly changing world, where there's no such thing as a 'job for life', where new technologies are placing greater demands on us (for learning new skills or expertise, and demands on our attention), and where organisations are under pressure to do more with less resources.
So how can organisations help build resilience?
One of the best ways of starting to build resilience in the workplace is to make the workplace a pleasant and happy environment. Some of the ways to achieve this are:
Promoting an open and trusting management style and atmosphere.
Training managers to consider the mental wellbeing of staff.
Providing job security and trying to avoid regular large-scale restructuring or change.
Making jobs varied, interesting and with manageable workloads.
Training staff in new skills.
Offering coaching in dealing with stress.
Allowing autonomy and let individuals do their jobs.
Offering fair treatment.
Rewarding good work.
Offer flexible working arrangements.
For individuals, some of the ways to build resilience are:
Building and maintaining good friendships and family relationships – social interaction and support is vital to good mental health.
Being positive – seeing problems as a potential learning process rather than another hill to climb.
Keeping perspective – not turning a drama into a crisis. How people react to situations will determine how well they cope emotionally.
Nurturing a positive self-perception – emphasising to ourselves the things we do well and being kind to ourselves.
Taking time to recharge – taking regular breaks, leaving work on time and taking annual leave.
Practising mindfulness and meditation as a tool for confronting and managing stress.
For a variety of blogs, articles, and hints and tips on how to build resilience have a look at the following websites:
An article on what people who are resilient do differently.  Read More >>
Fit for Work is a government funded website providing support for GPs, employers and individuals.  Read More >>
A short article with four main tips on building your resilience.  Read More >>
An article on how you can build resilience at work.  Read More>>
For employers – for a free downloadable booklet on building resilience in organisations – with a list of sources of information, training, and advice – visit the Chartered Institute of Personnel and Development (CIPD) website:
https://www.cipd.co.uk/knowledge/culture/well-being/resilience-guide
Put simply, Action Learning is a way of solving problems by working in small groups. Action Learning Sets can be a cost effective, practical, and real-work based way of sharing how to do things, that can help to improve quality standards, improve performance, and develop models for what works.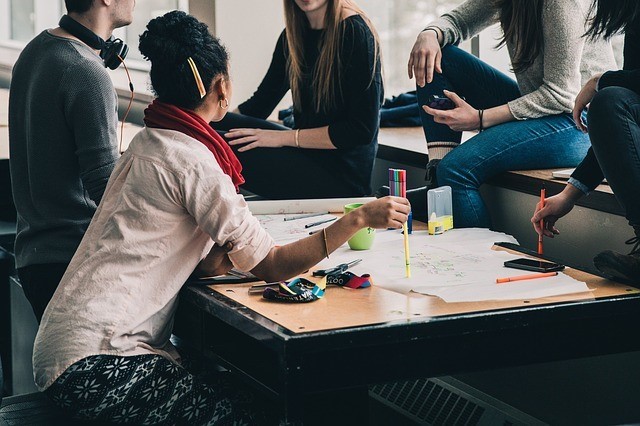 Action Learning Sets are a series of facilitated meetings, where small groups focus on problems or issues (usually only one issue per meeting, but one issue may be discussed over several meetings if needed), and the individuals in the group identify actions, or changes that they will make based on the groups discussions.
Action Learning Sets can provide a valuable time and space for people to think, away from the pressure of their everyday work, and is a way for people to learn from the experience of others in the group and that can be experience of what doesn't work as well as what works.
Some of the benefits of Action Learning sets are:
For the participants:
Increased self-awareness
Increased confidence
Ability to approach situations from a broader and more varied perspective than in the past
More proactive than reactive in problem solving and decision making
Better at listening
Better at giving and accepting feedback
Handling difficult conversations with more sensitivity and confidence
For the organisation:
An increase in team working and team performance
The development of mutually respectful working relationships at all levels
Improved team problem-solving and decision-making
Increased ability to reflect on and learn from collective experience
Increased level of staff engagement, involvement and performance
Improved levels of strategic goal setting
Building a learning organisation
https://www.mindtools.com/pages/article/action-learning-sets.htm
World Suicide Prevention Day
World Suicide Prevention Day is observed every year on 10 September. The international day promotes activities to raise awareness that suicide is a major preventable cause of death, and is an opportunity for organisations to promote suicide prevention. The International Association for Suicide Prevention (IASP), and the World Health Organisation (WHO) play a key role in promoting the day.
A person dies every 40 seconds by suicide, and up to 1,000 every second make a suicide attempt. Suicide is the 15 biggest cause of death in the world. It's estimated that 135 people are affected by each suicide, and this equates to 108 million people bereaved by suicide each year.
International Day of Democracy
At a time when democracy is seen as being under threat – from fake news, unaccountable tech companies, and a move towards nationalism and extremism – it's important to remember and celebrate the principles of democracy. The International Day of Democracy was established by the United Nations in 2007, and is a day when member states and organisations are encouraged to raise awareness amongst the public, on the importance, and principles of democracy.
http://www.un.org/en/events/democracyday/
http://www.greeningtheblue.org/event/international-day-democracy